More about us
When the powers that be were demolishing the infamous President Hotel that graced the Sea Point southern shore line in 1991, Beach could not bear to see all the beautiful woodwork and craft being bull-dosed and crushed. He stopped by and made a deal to buy and remove a single door and ended up spending a month there, salvaging the Wagon Wheel Bar cottage doors and frames, many large arched windows, much of the Raffles dance floor ( lovely Canadian Beech ), 100 odd metres of the support beams underneath the floor ( solid 9 x 3 inch Oregon Pine beams, Meranti skirting, and even the entire 3 stories of the main elegant staircase balustrade and ornate windows. We ended up remodelling Boutique@10 with all this wonderful material and now live in the warmth, history and charm of the old President Hotel.
A brief history of the President Hotel
The history of the President Hotel is entangled with the rich heritage of Bantry Bay and Sea Point, celebrating over 250 years of breathtaking views, local experiences, and high-quality hospitality.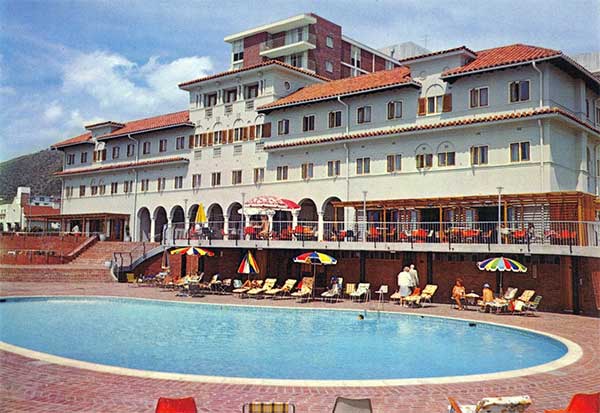 President Hotel timeline
1766 The Society House is built
1810 Henry Alexander takes ownership; the property becomes known as Sea Point House
1835 Justice William Menzies buys the house and transforms it into a Gothic-style villa
1880 Sea Point House becomes the Wentworth Hotel
1887 Becomes The Queen's Hotel to mark Queen Victoria's Golden Jubilee
1924 and 1936 The Queens Hotel is remodelled
1967 The first President Hotel replaces the Queen's Hotel
1991 The first President Hotel was sadly demolished and Boutique@10 was fatefully built out of a special selection of material being discarded.
1998 The newly built President Hotel is opened by Nelson Mandela
2018 The 'new' President Hotel celebrates its 20th anniversary